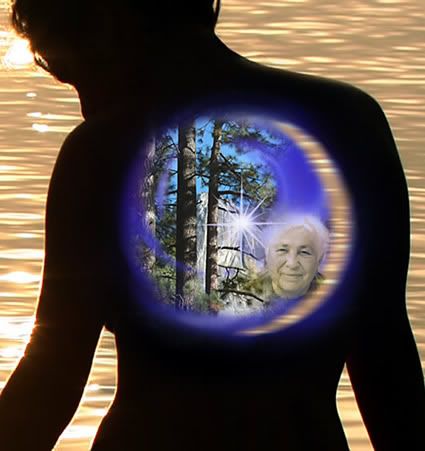 Emuse is one of the people I admire form the CARM board (yes there are a few CARM atheists I like). He is bright and I like his personality. We have had a falling though over this issue. It's about my Thomas Reid argument. He says somethings that have a bearing on my discussions with Hermit about atheists being fully Human. Remember the big stink Hermit raised alleging that the Bishop said atheists are not fully human? But it seems to be that Emuse is willing to deny the basis of human experience in terms of private feelings just to deny a God argument. That raises several issues upon which I find atheists chucking the concept of being fully human. It me wonder if they sell humanity short and if they really want to be human.
In the Thomas Reid argument I propose a criteria by which humans make epistemic judgments about reality. we have to make judgments because we can have no ultimate proof.I then argue that Religious Experience meets the criteria we use for judgment and thus we should think of RE as trustworthy. The problem is there a distinction between what I mean by "shared" as part of the Criteria and what Emuse is willing to advance as his notion of shared. Now he says shared is objective experience that can agree upon and if any can't perceive it then the lack of such perceptions is an obvious problem: the example he gives is a chair, a concrete solid object that all can see. Obviously religious experience does not yield up solid objects as the presence of God. We are clearly talking about a subjective experience.
There we raise the old atheist dread of the subjective. Just calling it
subjective
is enough to convince any atheist that's its wrong and must dismissed at once. I argue that it's a shared experience but not to the extent that people are sharing the exact same experience. I say that mystics have the same kinds of experience when they feel the presence of God, not that they the exact same experience but the same kinds of experiences.
That means nothing to Emuse. He dismisses it immediately as "subjective." I say it's Inter-subjective. It's subjective but others can experience the same or something very similar. that is still a form of confirmation. But of course atheists completely deny anything subjective it's not even worth thinking about.
Here's how the argument went:
Quote:
Meta:
It's what I mean by shared, it's my argument. I'm the one who introduced it. you are the clumsy thinker. you are trying to shift the meaning of the argument and it's not your argument.
Quote:
Emuse:
Seriously Meta, this sounds so childish.
Meta
what does? because you never listened to the argument? I can prove it, I can' show my website.


Quote:

Emuse:



I am responding to your arguments in the opening post that were lacking in some aspects. The reasons you gave in the opening post are not the only basis on which we determine something is real. We consider something to be real when a group of people all with the same faculties and in proximity to the object all experience it collectively whether they want to or not.
Meta:
not everything has to fit that same criteria. you are making red herring argument now because you expect that to cross over to the other meaning and mean the same thing there. you can it names al lyou want to you are not obeying the rules of logic! talking at cross purpsoes! not responding to my argument.


Quote:

Emuse


If someone in a group saw a chair but no-one else present did then we would assume a problem. If someone heard a voice but no-one else present did then we would assume a problem. Why should we make a special case for religious claims?



Meta

:

but if millions of other peole heard the same voice saying the same thing under the same kind of circumtances then we would think it's nto such a problem it' something else. it might be real its not insane or hallucination. how can people have the same kinds of experiences? that's insane that doesn't' happen. you have rationalized it by saying 'they all have human brain structured" you never did show me one single example other than this where that happens. you can't do it.
Emuse:
why would two people together at the same time have to experience God is the same way?

This has nothing to do with people having identical experiences. We don't know that our experiences are identical and it appears to me that you are trying to defend your position by resorting to some form of solipsism. We don't know that all experiences are identical but that is moot. If there is a chair in a room then everyone in proximity to it will experience it, irrespective of whether their experiences are identical and irrespective of whether they want to or not. That is the point. It is an important factor by which we determine something is real.
Meta
It sure as hell does! just think what you are saying man. you are trying to reduce all human experience to objective agreement on reality. But you damn well no two people ever experience everything exactly alike. God is not given in the sense God is not a chair. he's not an land mark he's not a point in the physical land scape. obviously we are dealing with another kind of experience.
you are totally dishonest in your reductionism here. you are screwing the oriognal argue all to hell make this point that doesn't apply! it does not apply! you are just trying to reduce the kind of experience I"m talking about to seeing a land mark on the street.
Emuse:
Many things are not given directly to sense data and can only be detected indirectly using other equipment. But anyone (even a group) could all still detect the phenomena using that equipment.
Meta
but that proves my point don't' you see that! that's just addmiting that there are other kinds of "shared" experience than just seeing objective landmark.

you are so dishonest in the way you are arguing. you can't even play fair long enough to have a real discussion.

Hey I admit I came unglued there. But look at what he's saying. He's saying that privet feelings and personal experiences are not valid and they really don't exist. He had to be saying that because he just he constantly comes back to the tangible object as the sum of all good criteria and he clearly dismisses personal expedience and inner feelings as any sort of guide to anything.


Quote:

Emuse


But it is something of a moot point. Even if God is experienced in some other way we would still have to possess faculties to experience and interpret this event.



Meta



that's irrelevant because its not the case. we are experiencing this way and you are being dishonest about it. because its inter-subjective and you are not paying attention. you are trying to reduce it to some phsyical thing that can objectively viewed by all or nothing..

He has to pull two bait and switches. First where the replaces what I meant by the argument with his own view that reduces private feelings to non existence, then another one where he replaces private feelings with perceptions rather than feelings.

this is just the height of dishionest.

I start quoting a bunch of studies that say that peole who have religious experiences have identical kinds of experiences, this is true the world over:


rom Lukoff and lu's study
Quote:
The two major exceptions to the lack of shared instrumentation are the mysticism scale by Hood (1975) which has been used in quite a number of studies by Hood and others, and the repeated use of certain questions in survey research by Greeley and the Gallop Organization over a sixteen year period.
Holm (1982) "mysticism and intense experiences" demonstrates another level of cross-cultural validation.
Quote:
Method: The author translated into Swedish several Hood scales designed to measure mystical experiences. The items describing religious experiences drawn from William James, on Hood's (1970) Religious Episode Experience Measure (REEM) with narratives taken from Nordic anthologies. Eighteen teachers of religion and psychology each administered the scales to 6-9 persons.
Findings: The study replicated most of Hood's findings with the same instruments. "The results of our empirical study of mysticism in a Finnish-Swedish environment largely coincide with Hood's results in an American environment…The cross-cultural testing that some of Hood's methods have received as a result of our research on another continuant and in another linguistic area means that the results have received a wider range of applications.
The M scale has been validated with Iranian Muslims.
In a mostly Christian American sample (N = 1,379), confirmatory factor analysis of Hood's (1975) Mysticism Scale verified the existence of Stace's (1960) introvertive and extrovertive dimensions of mystical phenomenology along with a separate interpretation factor. A second study confirmed the presence of these three factors in not only another group of Americans (N = 188), but also a sample of Iranian Muslims (N = 185). Relationships of the introvertive and extrovertive factors with the interpretation factor were essentially identical across these two cultures, but the Americans displayed a stronger association between the two
here are his answers:
That is how they are diagnosed. I'm not saying that religious belief is a mental illness ... I'm merely saying that this is not enough in itself. This the problem you have by merely pointing to the content of the experience as a deference.
But a colour blind person can still detect the chair in other ways that are not determined by will and in ways that other members in a group could also. That is the point. Even a blind person could experience the chair through touch along with other members of a group. They would experience the chair at the same place and at the same time as everyone else in the group. That is one basis on which we determine that the chair (the cause of the experience) is objectively real. It isn't purely individualistic.
What gives him the right to assume that only tangible objects are valid experience? I understand that they are more verifiable than personal feelings. But when people have the same kinds of feelings and the descriptions are so alike they they they are talking about the same thing, and the result is a changed life, indicating the experience is real why does that not verify the experience in the say that corroboration of objective land marks does for a group of people?
atheists used to argue that experiences are all different. then I find the studies that say mystics have the same kinds of experience. But that doesn't amaze them or meaning anything because its subjective so it' still false we have to disregard it. But look at the inconstancy, we have to disregard because they must be different, then when it's proved their the same that doesn't mean anything!
To be sure he has atheist's disease, he can't evaluate arguments or evidence fairly. But more importantly look what the has to deny to make that argument work. He has to deny that he has feelings that matte. I argued that no one knows what it's like to be you. That's a unique fleeing, but it doesn't mean it's not real, you are real aren't you? His answered implied that no private feelings are not real because they are subjective.
I think this is one of the ways in which atheists want to deny their humanity. They don't understand what it means to be human. Doesn't mean they are not fully human, bu they don't want it. they reject the experience of humanity. They want to control. They want to be in charge of nature. They can never be in charge with God Around so they have to deny God.