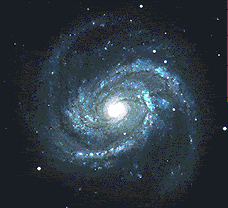 This was on CARM this morning. Apparently this guy is serous:
Originally Posted by Too
View Post
The link below is a picture of earth from our most remote space vehicle. It is a picture of a tiny tiny fragment of space where they earth is a single dot in that tiny fragment.

http://www.bigskyastroclub.org/pale_blue_dot.htm

The next link shows you what you are when represented as a single pixel out of 6.5 billion pixels.

http://www.royalsapien.com/pop1/

Now a single action and decision from the millions you make during your lifetime is yet another dot of millions of dots.

This is what a god that created the universe would experience of any action or prayer of yours.

Do you really think that a single action of yours, will be seen, judged and in any way be important to a god that sees your actions as a speck amongst specks amongst specks amongst specks..

Do you understand the absolute arrogance of thinking that what you think or do would be of any important to a supreme being?

Live your life so you can be proud of it, as it is you that has sole ownership of it, and it is only you that will know enough of it to judge it.
My answer:
ahahahhah that's like saying 'O well I went outside and I didn't see no Gawd up in the sai. Thar can't be no big Gawd up thar! I don't see none!"

What makes you think God has eyes and has to use Google earth to "see"? what makes you God needs to see?
They really are like children. The just stead fastly refuse to read any theology so the first impressions they have of child like religious people are the impressions they will always work from.
I am always highly suspicious when I see that charge that we are so arrogant for thinking we would be noticed by God. That's almost as arrogant as science. But It tells me they are with self loathing.