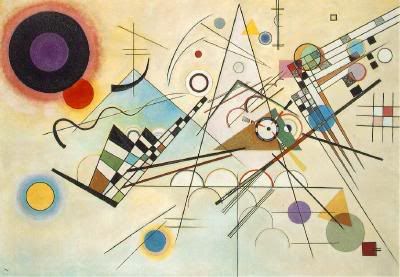 Loren is one of the faithful opposition, the friendly enemies who post regular. I am glad for her participation as it keeps me having to answer good objections to my ranting. Now we are arguing (from comments further down) about the innate sense of God.
I we are going to debate I might as well give her the full argument. This is from my
Argument for religious instinct which No 5 on the list.
The full list of reasons for the argument includes more than just the God part f the brain:
The argument actually says that the fact of a religious species is far too coincidental to be merely the product of random chance. Why why would it be that we are fit to be religious, that it is our isitinct and our way of life? That would indicate that an object of religious devotion desinged religiosity into humans. In summation the following factors indicate that religiosity is part of human nature:



a) Historical Tendency:



The vast Majority of Humans have been religious as far back as we have evidence of humanity (50,000 years) [see above A. 3]



b) Believers have always been vast numerical majority



That is not appeal to popularity, it's an argument about behavior which indicates an innate condition. Almost 90% currently of world population are religious believers in some sense.



c) Trans cultural



When anthropologists see a behavior that transcends culture they assume it is innate. There has never been a culture that was atheistic. Every culture we have ever seen or found traces of on earth going back as far as we can has been religious in some way.



d) Even in cultures such as China where the government attempted irradiation of religious belief there are still 51% religious and many more undecided but not "anti-"religious





e) Physical fitness for religion



Our bodies work better when we are religious, it is the major factor in health and far more of a motivator than any other trigger of the Placibo effect [see above C.3]



f) Archetypes Universal



Archetypes are natural part of the human psyche (see the next argument). Also see Jesus Christ and Mythology page II. Archetypes are psychological symbols which point to transcendent ideal beyond the material realm. Studies show that they are natural to all people and emerge under a broad variety of psychological techniques.Maslow says that they are found among all people using ever technqiue of psychoanalysis. [above B.3]



g) Psychologically fit for religion



Psychological factors, religious believers have far less depression and incidence of mental illness so the human mind works best when religious. [above C]



h) Transformative power



IF the appeal of the argument were merely popularity, it would not turn on things other than popularity. Obviously these reasons I'm giving here are not popularity. But, the transformative power of religious expeirnce is another aspect of the argument which proves that it' not merely an appeal to popularity. Religious expernce trasnforms lives, it gives people life affirming experinces which makes them better as people and makes life worth living. Not all psychological factors are capable of doing that. We are so contituted as a speices that we respond to these experiences in such a way that they do transform our lives. That proves that we are fit to be religious, and that is not an appeal to popularity.[see also point C above on psychological normality and self actualization]



i) brain wave patterns



Brain wave patterns are changed by religious experience. We go from Alpha waves to Beta and to other levels of Brain wave patterns when we have these experinces.



j) "God pod" (God moduel in the brain)



Scientists have identified a cluster of neurons in the brian which, when stemulated, produce feelings of extacy and thoughts about God and the trasncendent. This is too great a coincidence that nature would just produce this by random chance, expecially when taken together with all the other ways in which we are fit to be religious. It's an evidence of design, we are made to be a religious sepcies.



k) Sense of the Numenous universal
Lorens comments form the comment section to a previous post, concerning "God pod" or aka "God part of the Brain."
Meta:
We know now that we are born with innate concepts of God. Scietnific fact. see Newberg, see Ramachandrin
Loren:
Is this Vilayanur Ramachandran that you are talking about? He seems to think that mystical experiences are a kind of hallucination, rather than a perception of some supposed superbeing that rules the Universe.
That's his theory to explain the data, becuase he can't accept the explanation about God being real. But the data clearly shows that God is real, he does present the data. The data shows that every one has some sense in which their brains react positively to God talk more so than to any other form of speech. The way he explains it doesn't hold water, and Newberg explains that. Newberg does actually lean to the idea that it proves God.
Meta:
Not believing in God is a pathological state.
Loren:
No more than disbelieving in the efficacy of sorcery is. Aren't you afraid that someone will cast a hex on you?
Yes actually more than that. You are only saying that as a personal opinion, the fact which you cannot deny is that the data indites innate idea in our minds, innate ideas impossible so moer than evolution put it there.
Meta:
It contradicts the basic human experience of the vast majority of people. you don't get to privilege your position based upon nothing but a snide a attitude.
Loren
Metacrock, I have some bad news for you. The large majority of people have not believed in your god. Instead, they've believed in "big man in the sky" sorts of gods, and often more than one of them.
Again you make this mistake very singel time you post here. When will you actually start to remember my answers to thinks. I correct you on this every single time I talk to you. Write it down!
There is no such thing as "My God." I have proven that the attributes of God are mutually exclusive. So anything that has those attributes is uniquely God. If that's the Muslim concept of God then so be it. If it's Zeus, (which it's not) so be it. Whatever has those is God. And all people are experiencing God at some level. God is at work in all religions. God is beyond our understanding we experience him at a subliminal level, so we can't oppose one tradition to another and say "this is right." Jesus is the common denominator because he was a concrete guy in hsitory, so we can follow his example as the revelation. But as far as ideas of God go all religious traditions stand the same equal chance of understanding God, which is that we don't.
It is therefore foolish to speak of "your God." There is only each traditions misconceptions of God. The various concepts of each religion that represent god are just metaphors that point to the one reality behind all traditions.
Loren
(What evidence do you have that a deity or God exists?)
Meta:
42 arguments I've been working on for 10 years.
Loren
Metacrock, it's really hard for me to keep score. Are those proofs or warrants for belief in a god whose existence cannot be proved?
Follow the link an see what it says about that. One of the lies that brain washed atheists tell about me is that I switch back and forth from "proof" to "rational warrant." But I've explained that on carm numerous times, just lie what I said above it's one of those really simile explanations that atheists can't bother themselves to remember. When I say it's not proof I mean it's not actual absolute proof like empirical observation. When I say it is proof I mean in a practical sense as in "close enough for government work,"
its enough to justify belief.
Loren
And would you want me to link you to refutations of those arguments?
They are all crap. There's not a one that I have not answered and beaten. If you mean the joke kpage where he answers like 300 stupid jokes and includes mine, I've seen those. If you mean real serious attempts to answer my arguments, sure, I'll have more fodder for my blog. But if they are the jokes don't bother. Of course they are all jokes but if they the intentional jokes, don't bother.
Meta:
because God created consciousness so we could know him. He wants to us to know him.
Loren:
That alleged entity is not trying very hard with me, and you are implying that that alleged entity is something like a big man in the sky.

Of course you are doing so much to give him a chance aren't you? That's why you mock and ridicule religious people and label yourself in opposition to him and run around thinking pessimistically, nursing your anger and so on. Yea you are so open! Have you ever read the Bible when you weren't looking for examples to mock and ridicule?

Meta:
Because what you are really saying is that you don't have to live by God's rules.
Loren:
How did you figure that out? I find no such implication.
If the shoe fits
Meta:
What I"m saying is love is universal and God loves us and cares about us. You spit in his face and despise him for loving you.
Loren:
Do you hate Zeus or Odin or Brahma or all the other gods you don't believe in?
No I don't hate them. I also don't mock and ridicule them, I don't hang out on message boards getting a rush form mocking and ridiculing people who follow them. They are contingent so they can't really be God, but they are metaphors that point to the reality behind all religious traditions. The Greeks had the sense of the numinous that is a sense of the true God. Paul on Mars Hills even said they worshiped the true God they just didn't know his name.
Meta:
there is no evidence of an alternative to God. There is no proof the universe popped out of nothing,
Loren:
Why do you think that the only possible alternatives are (1) your god and (2) popping out of nothing?
That's a totally unfair way to frame the question. I've explained that I'm a
Christian universalist
. I believe that God is working in all cultures, that we can't understand God we can only experience him. But the one concrete example of God's character we do have is Jesus. That doesn't change the fact, as Paul tells us (Rom 2:6-15/Acts 17:21-29) God is working in all cultures and in all hearts. All people have an innate sense of God. So farming he question of my God vs everything else is
clearly unfair and unwarranted.
The only rational choices that do exist are these:
(1) some version of God
(2) something form nothing
(3) infinite string of causal Regression (ICR)
Since the 2 and
3 can be disproved
as irrational and unwarranted 1 is the only one left. So you show me an alternative. I just honestly can't think of a foruth one.
Loren:
I can think of oodles of alternatives, like our Universe being a lab experiment in a super-Universe, our Universe being eternal, and our Universe being a bubble in some multiverse.

But
isn't that first one just the atheist idea of God? Is it very likely as a possibility? Why shouldn't probability be part of the equation?

Our universe being eternal is disproved.

(1) it's not a theory regarded by any major scientist. odenwald once said energy is created in the big ban and that's why most scientists believe.

(2) Universe is a closed sysetm, it will burn off it's finite order in heat death and can't re-coup.

(3) Given infinite chances it would have done this long ago. Thus there is no way it could be eternal Because if it were eternal it could not cease to be.

Bubble in multiverse does not solve any of these problems. All that option does is to move the problem back one step. But where did the mutliverse come from? That's an invitation to ICR and I have disproved ICR.




Meta:
this is self defense. you little brainwashed thugs are attacking us, we have to begin to take care of ourselves. no more little nice Christian door mat.
Loren:
Jesus Christ taught that we ought to love our enemies, not hate them.

Are you ignoring what I said in my previous post, or don't remember, or didn't read it? I said
I choose not to hate them.
Just because I"m cataloging their faults and pointing out the dangers of their own hatred doesn't mean I hate them. I pity rather than hate.