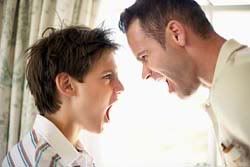 I see a real change in the atheist attitude toward arguments fo God. It's ironic because apologists say to each other in private all the time that they never seem to really notice how often we prove the case for an argument, that it seems to make no dent in their thinking that we always win the arguments, they go right on insisting that we never do and that there is no evidence. It' clear that most God arguments are usually defended well, except in cases where the apologist didn't do his homework, which happens a lot. But in any argument where the apologist knows his stuff, the arguments almost always holds up and danceable. But atheists never seem to notice.
Despite their denials I think atheists do no notice. That conclusion is mad pretty obvious by the changes I see taking place in their attitudes. Years ago (1999) when I started doing this most atheists had a much more open attitude toward discussion of God arguments. There were some hot head thugs like Cygnus who was a cutting edge hate zombie, but for the most part atheists such Dan the Atheist on CARM seemed open and ready to discuss any argument. They didn't poison the well or beg the question that much. Their main strategy in those days was to just insist that we don't have direct evidence so it's not "proof."
Over these past eleven years or so there have been a lot of water under bridge. Atheists went through an extreme radicalization beginning in 2004, where they all began to sound like Cygnus (I honestly can't remember if he spelled that with a Y or not). In that period they got much more radical about God arguments, charging "there's no proof for your God." They always said that but they got more adamant about it. Now they have come to the point where they basically just refuse to argue.
That's the new attitudes I see. Whereas in the past all one had to do was put up a God argument and he would get 20 or so answers, even if they weren't very good. Now I put one up on carm I get no answers. There are a few little comments but they just amount to badmouthing. The new attitude seems to be one of just shut down the discussion. There can't be any proof for God no matter what the apologist says it just isn't possible so don't even bother thinking about it. Don't try to examine their arguments, just ignore them up front.
It's a dead give away what's going on once one becomes aware of the new discoveries made in anti-atheist studies. That awareness can be summed up:
(1) Atheism is a hate group
(2) Its' a cult
(3) it's brain washing
(4) it's an ideology one is socialized (brain washed) into
(5) their real motivation and the reason they come to message boards is the emotional charge they get from mocking and ridiculing those who disagree with the ideology; this makes them feel superior and that's what they really want. It has nothing to do with intellectualism or thinking.
In this light God arguments are just a barrier to be gotten around,not significant questions to be answered. The way they deal with a God argument is merely to compare it to their one and only standard of true knowledge "does it stack up to the atheist ideology of scientisim" Of course not. so therefore it can't be true so just don't bother with it.
But this attitude tells me that they know they can't answer God arguments. They know the arguments have bee proved and there's nothing they can do. So they had to change the strategy and stop arguing the arguments and start ridiculing them but in such a way that their brain washed lackeys will not go to the trouble to actually learn about them.
That effectively takes away the effectiveness of all apologetic. At the same time however if you understand it it's a frank admission that we are right. The refusal to participate in arguments for God is a frank admission that they really know there is evidence for God that they can't answer.