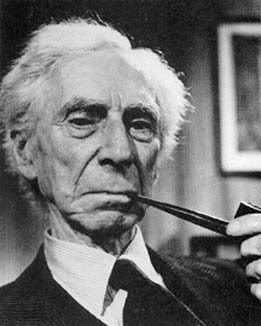 Russell
Let's look at Rex's answer to Amputees thing, it's not only one of the stupidest things I've ever seen anyone say but it's really illustrative of things I've seen many atheists argue all over the net:
Your answer takes 48 paragraphs, and admittedly, it is one of the best answers I have seen, even though I dispute every one of your final five points. He doesn't exist consists of 13 letters, and in my opinion is the right answer. It fits all of the facts perfectly, and one can say it about 5 times in one breath. Even a five year old child can clearly understand the meaning without further explanation.
First we have the line counting thing. He seems to actually be arguing that my answer is wrong because it takes 48 paragraphs but it takes only 13 letters to say "he doesn't exist." ah, I see there can't be a God then becuase it's takes less signification to say "no" to say "yes." Wow, that's certainly an approach to logic that Anthony Flew missed. Of cousre "God is" takes only 5 letters so doesn't that beat up on He doesn't exist?" Or how about Yes he does!" that's still only 9.
He then asserts that saying God doesn't exist fits the facts "perfectly." Now of course it fits the selective little blind list of facts that atheist want o see, it certainly doesn't fit every fact in the universe because they exclude facts that argue against their position. However,I must admit Rex reaches a new height of truth finding with an argument I never considered before, that you can say it five times in a single breath. O well, you guys are still going to chruch after that crushing refutation! What a stupid wasted life belief in God has been, you actually say "he doesn't exist" fine times in one breath! wow if only I had known this in my youth!
I've seen other atheists count the number of lines in a God argument and say something to the effect it takes X number of line to say that but I only have to say "there' s no God" or something. where are they getting fifth rate trash? This is stupid! Words do not do justice, any no number of words could ever do justice to how insidiously stupid this is. Let's take a good hard honest took at truth about thought. One of the most fundamental truths we know is that in base 10 1+1 = 2. Not only a very simple concept but also doesn't take very many breaths at all to say it four or five times. I just have this picture of Rex, tery eyed alone in his room throwing at a picture of Jesus and repeating over and over, "he does not exist, he does not exist, he doxnotexisthedoesnotexisthedoesnotexisthedoesnotexit" then counting lines or something while gasping for air.
What of the logic required to explain how we know 1 + 1 = 2? Surely that would be very simple lgic right? unfortunately that's not the case. There was a philosopher named Bertrand Russell. He was a major philosopher a very brilliant man and he was an atheist. Before the internet he was the best known thinking atheist in the world. His book
Why I am Not A Christian
was obligatory. When I was an atheist back in the 1970s anyone who called himself an atheist had to go right and read that book or the be thought a fool. But Russell was also a major philosopher and was much more respected throughout of the 20th century than philosophers are today. Atheists mainly hate philosophy but before the internet they loved it. Russell was one of the best philosophers ever. He championed a linguistic philosophy known as "Logical Antonism."
Russell decided he would explore the basic logic that it took to prove 1 and 1 is 2. He wrote a whole book about it called
Principia Mathematica.
Now the thing is that it is a big huge tombe. It's one of hte most intellectual books ever written and only a hand full of people have ever read it. It's supposed to be extremely hard to read and its' huge. Where it winds up at the end is the step right before 1 plus 1 is 2.
Writing the book was so hard Russell said he and his college were broken, they were never able to think as well again and they just never recovered from the Herculean effort.
Wikipeida
PM is widely considered by specialists in the subject to be one of the most important and seminalphilosophy since Aristotle's Organon.[1] The Modern Library placed it 23rd in a list of the top 100 English-language nonfiction books of the twentieth century.[2]
Standford Encyclopedia of Phlosophy
Principia Mathematica, the landmark work written by Alfred North Whitehead and Bertrand Russell, and published in three volumes, in 1910, 1912 and 1913. Written as a defense of logicism (i.e., the view that mathematics is in some significant sense reducible to logic) the book was instrumental in developing and popularizing modern mathematical logic. It also served as a major impetus for research in the foundations of mathematics throughout the twentieth century. Next to Aristotle's Organon, it remains the most influential book on logic ever written.
Let's think about this. One of the simplistic and most basic truths we know, 1 + 1 = 2 requires this huge work to set up in order to base it on logic. The simple requires the complex. According to Rex's way of thinking that means 1 + 1 = 2 must be lie. Becasue according to him copmlexity means falsehood.
Now Rex wants to ground his defense of the simple in Occam razor> Like most atheists doesn't know who Occam was or what he believed (He was a priest so apparently he never counted the letter in "he does not exist."). But he is falsely quoted as saying "take the simplest solution" but that's not what he said.
Wiki
Occam's razor (or Ockham's razor[1]), is the meta-theoretical principle that "entities must not be multiplied beyond necessity" (entia non sunt multiplicanda praeter necessitatem) and the conclusion thereof, that the simplest solution is usually the correct one. The principle is attributed to 14th-century English logician, theologian and Franciscan friar, William of Ockham.
The idea of the simplest solution is an extension of he actual idea of the razor which is manifestly wrong in his philosophical basis. Be that as it may it's extremely stupid to think that it means, extension or not, literally count the lines or letters! that's just pure idiocy. That is profoundly lame! An idea does not have to contain less signifier to be simpler as an idea. It's talking about simple not simple lettering.
HelmutLeitner
The simplest explanation is probably the right explanation." has nothing to do with OccamsRazor. While a technical "try the simpler solution first" makes sense because you quickly see when something doesn't work and will try the next solution. Non-technical usage of "simple must be true" e. g. in terms of prejudices, ideologies, scapegoats and bogeymans are desastrous, because it's hard to prove them wrong. Occam was about philosophy, not technology, so it seems just plain false to interpret him that way. -- HelmutLeitner
If you look on the net to explain Occam razor you see web after website where people just assume It's the simplest solution but there are some who know better, as quoted above. Let's remove all doubt and ask the authority, Antony Flew (when he was an atheist). Most of the sites that define it as "take the simple solution" are atheist sites because that's where the atheist BS propaganda has led, but if they had even small brains they would realize that God is the simpler solution and it has nothing to do with how many lines it takes to explain it or how how many letters in the word. It has to do wit the simplicity of the concept not the signification. As with the example from Russell the simplest concept can take a huge amount of explaining.
Antony Flew, Dictionary of Philosophy
Revised second edition New York
ST Martin's press 1979, 253
The Principle of ontological economy usually formulated as "entities are not be multiplied beyond necessity."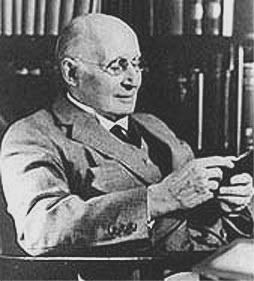 Whitehead (not Col. Klinck)
By the way, the college who wrote the PM with Russell was none other than Alfred North Whitehead, he has been an atheist but became a theist and in fact became a theologian and invented Process theology.
One parting shot about Rex's approach:
Even a five year old child can clearly understand the meaning without further explanation.
these are myths that are well traveled through the atheist circles on the net. The idea that if it doesn't have to be explained much then it's more true than something that does, I guess that sounds appealing to a certain kind of person. ever study math Rex? I needed a lot more explanation for trigonometry then for addition. So Trig is a lie right? How about the inverse square law? Or quantum physics you think those just might require a bit of explanation? No of course not just say "there's no cause and effect, things can pop out of nothing" and you have all you need to know about quantum theory.
These are simplistic romanticized anti-intellectual bromides for people who don't like to think. That's really troubling becuase when I was an atheist other atheists were people who loved to think. Now it seems atheists are disdainful of real thought. When I was five years old I believed Superman was real. you don't have to clutter a child's imagination by explaining why Superman man couldn't fly or even trying to explain why he could. So does that mean Superman is real Rex? Hey my brother just reminded me there is a simple explanation as to why Superman can fly, he has super powers! So I guess he is real. That's good becuase we are going to need someone to save us from ourselves.