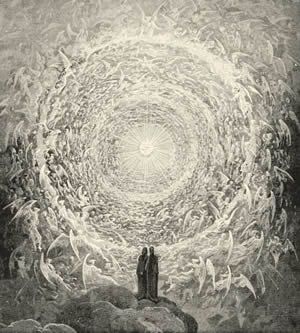 Atheists and theists have had a long running battle on message boards, the issue surfaces now and then about meaning in life. The theist claims that belief in God gives meaning and purpose the atheists argue that they have their own meaning and don't need God to give them meaning. I have always argued that atheist meaning is by definition and of necessity localized, temporal, something that can and will be discorded easily and soon. It will have no meaning or purpose when we are worm food. Life ends, no one remembers we might as well not be conscious. Atheist always balk and insist that their meaning is true meaning and it's perfect and gives them warm fuzzies. I am not assuming that all atheists agree with the same vision of a meaningful life or lack there of. But finally some atheists no CARM just come out and admit they have no meaning and they don't care.
CARM July 11
Godless panther
It's established that there is no purpose nor meaning in my life. Do I ever wish there were? No.

Absolutely not. I look at G2U -- one who does have purpose and meaning in his life and he is unable to grasp the simplest concepts because he is so busy mindlessly repeating that other people have no purpose and meaning in their lives like some sort of demented parrot or a broken record in a bad dream.

So, in light of seeing one whose life is filled with purpose and meaning, I must say that I am incredibly grateful that my life has none.I feel so lucky. I feel like celebrating. Pop open a bottle of champagne an toast to my life having no purpose and no meaning -- CHEERS!

I understand that he's trying to be cleaver. He's not really saying "I have no meaning" he's saying "get off my back about the meaning you think you have, my meaning is good for me. " I"m sure that's true but look how carried away the they get with it. It's really just an attempt to mocks others for having meaning. As each one in succession makes a declaration of no meaning it becomes apparent they really know they have no meaning and they don't care.
frosty
This is my world view, and preference, just to be clear.

Do I have some grand meaning or purpose? No.
Do others have some grand meaning or purpose? No.
Do others believe they have some grand meaning or purpose? Sure.
Does the authenticity of that meaning or purpose matter? Doesn't appear to.
Do I WANT some grand meaning or purpose? No, I don't value it in any way.

I asked G2U to clarify exactly what kind of benefit that having meaning or purpose brings, and explain why we should value that, needless to say I didn't get a direct or coherent response.

Furthermore it doesn't appear that the basis for the meaning and purpose in peoples lives needs to be grounded in reality to have whatever value G2U seems to think it has, so there's nothing to really stop atheists from inventing their own meaning and purpose and cite whatever source they please.
Hispid:
There's no such thing as eternal purpose or meaning. There's just what you choose for how long you keep it.
don't ask me what that means
Sithdonut
My "meaning" lives for as long as I exist or as long as the universe exists - whichever is longer. Either I continue to exist (it doesn't matter where; both heaven and hell promise eternity) and so the effect of my existence continues to happen, or I die and stop existing, but the impact I've had on the universe (even if it is simply the exact distribution of atoms) exists until the universe ends, assuming that it does. Both situations promise eternal meaning and purpose.

In other words, meaning is relative and discordable, atheist "meaning' is not meaning in any real sense. Whatever happens happens and he doesn't care.


Howard Holmes
If a life of only five years has no meaning, what could give meaning to a life of ten?
If a life of only eighty years has no meaning, what could give meaning to a life of forever? What will you be doing a million years from now that has more meaning than what you are doing now?
Of coure there doesn't seem to be any sort of real attempt to think about what goes into the life to make it meaningful. They don't seem to connect with what purpose is. They don't have a purpose so they can't imagine having one. These guys seem really pointless in their existence. They don't have sense of living fo anything except maybe monetary pleasure. That's ok I don't mind that. It does seem kind of empty they can't really seem to understand that there are people who are not content with that. It's there business how they want live, if they are happy being cynical and burned out that's their business but they can't accept that not everyone is that way. I get the feeling they think something's wrong with you if you are not cynical and burned out.
God gives us hope these guys are without hope. They are just ready to become worm food or fertilize the garden and it makes them feel good to think about non existence. That just seems burned out and hopeless. They mock adn ridicule the idea of having hope. Look at the things they are saying about "what kind fo meaning is it to have a 80 year life?" What did you put into it? What will you be doing in a million years that you are not doing now? O beholding the essence of truth and reality face to face, maybe traveling the universe in the twinkle of an eye understanding all mysteries and grooving on the basis of love and goodness. These are all turn offs for these guys. They can't imagine wanting that.
The meaning argument is not much good. It really is a subjective matter, and you really can't prove to someone "your meaning is not meaningful, mine is better." As a statement of personal testimony it's a good thing to talk about. We can't think of it as a "proof" of anything but it may important to let people know that our relationships with God do give us meaning and purpose.