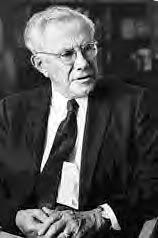 Paul Tillich
Originally Posted by
Metacrock
NONAME
Duane Olsen teaches at a private Christian college. I see that a a strike against him. No more or less reputable than this guy:
(website as follows) mormonhistoricsitesfoundation.org/about/baugh.htm



Because he can compare Olsen to Joseph Smith that proves he's no good? Even though the two have nothing to do with each other. Olsen's knowledge of philosophy is excellent, professional and graduate level and Smith's was non-existent, we are still supposed to put Olsen on the level of Smith, why? because the all knowing anti-intellectual says to.
argument from analogy, and a bad one.
this is obviously going to far and I have to say this in the strongest terms. This is nothing more than bigotry and a refusal to think masked as some sort of religious indignation but at beast it's nothing more than incredulity at work. I've seen this atheist gimmick at work before: shut down any sort of evidence that that counts against one's position on some made up grounds such as "this perosn i the person that he is so that disqualifies him becasue he disagrees with me."
Look, you are here to argue with religion. So instead of arraign with a regions person, who knows his philosophy, you just go "this guy is religious and religious is bad so therefore I'm excused form listing he's wrong a priori tart's all there is. amen.
where's the proof. the proof is he's not agreeing with me. then when I say "you are an ideologue he gets angry and says "O how dare, I've told you before there is o atheist ideology. Dismissing arguments because they are by your opponents is nothing more than ideolgoical move! scream until you are blue that you don't have an ideology then you make moves likes an ideologue. There is no difference in saying "I am NOT going to listen to him because he's a religious person" and saying "I'm not going to listen to him because he's on the other side. which is just saying I"m not going to think.
I wont listen to him because he's a Jew, or the a communist, or he's black, or he's white, she's a feminist. If these rub you the wrong way, that's just what you are doing, you are not doing it against a group you hate, so you think it's cool.
T
his what ideologues do! that's ideology!!!!
The really puerile thing about it is if you actually read the article and if you understood what it says you would see that he knows his stuff. So an argument that being form a small private Christian college means he doesn't know what he's talking about is just wrong headed, he does. The fact of the matter is if the fundies at his school took what he says seriously they would have to take a giant step away form fundamentalism.
Understanding Tillich is liberating form fundamentalism a prori. If to disagree with it is one thing, but even if you disagree just to undersatnd it requires a level of education such that one is less of a fundie than before. It's quite self defeating for atheists dismiss religoius thinkers a prori just for being religious. That's what's wrong with the accommodation argument.
Noname Again:
"Basically the quote from Olsen in just word salad that could be used to rationalize anything. I see this as an argument against rather than for Christianity simply because this level of mental gymnastics needs to be resorted to. Past experience tells me that if the word salad was put in plain language it would appear silly and Christians would get upset."
This is a self contradictory statement. this statement tells us two things. It tell us that he doesn't understand the Olsen article, and that his reaction to ti is mere knee jerk becasue he doesn't undersatnd it.
He calls it mental gymnastics but that just proves he doesn't understand it because it's quite cogent and if he really understood it he would see that. I see it, others whose opinions I respect and who have graduate level knowledge have read it and this so too.
Obviously he doesn't understand it. Then to say "word salad" all that means is he can't follow an arguemnt that's made at an academic level.
these guys who are so anti-knowledge and anti-intellectual who hate big words and think up insulting epithets for knowledge and erudition, (like "word salad" using big word whut I doesn't know) they are decrying their ignorance but we mustn't make them feel that they don't know anything becuase that's insulting. never mind how insulting it is that he refuses to consider an opponent just becuase he is on the other side, or that he refuses to learn or the follow the issues.
We must cater to the anti-intellectual becuase the school system has raised them to believe they are exempt form having to learn anything and their sense of entitlement is through the roof.
Metacrock's version is much clearer:
noname
Yes, truth is correspondence between subject and object. That is all it is. Very simple, yet often subjective. Truth is fuzzy.
I disagree. Truth, as you stated above is a correspondence between subject and object. It can still be subjective. Is that car expensive? For me yes for you no. Is that math problem difficult?
The argument doesn't say there's never a question about particular facts. It's talking about the concept of truth itself. To say truth is relative requires a concept of the larger notion of truth to compare to. Otherwise you don't have a sense of contradiction.
Your argument has fallen apart at this point. Even if you could provide an example of some indubitable and necessary nature of truth it could quickly be exposed as dependent on human language and that is a whole other can of worms.
He just supplied me with that knowledge. He's saying my concept of subject object is wrong. That means there has to be a clear universal concept of truth in order to argue that some notion is false. Otherwise there's nothing co compare to. Truth and falsehood can only be compared amide a background that acknowledges the possibility of truth and error. If all truth is realtive you can't say one idea is false and another true.
That is fine but ultimately unconvincing.
If you are not concentrating.