I will get back to atheist watching after the election, In the mean time: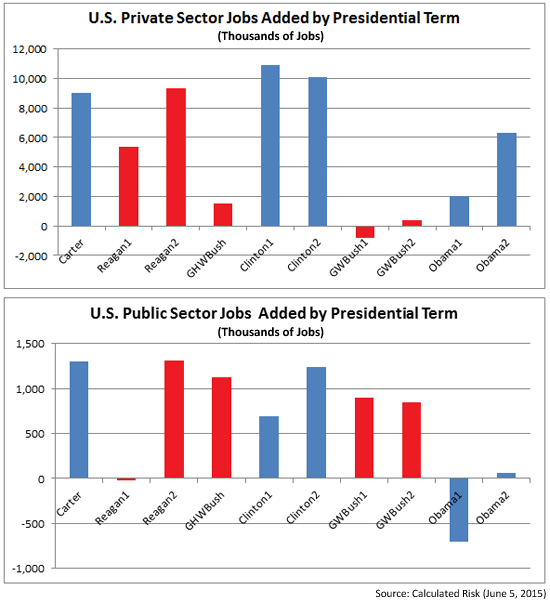 Trump still trying to play champion of the common man wshinimng about how we are going to hel in a hand basket, it's a lie.here are the latest figure bureau of labor stats
LATEST RELEASES
MAJOR ECONOMIC INDICATORS
September 15, 2016

The Producer Price Index for final demand was unchanged in August. Final demand prices declined 0.4 percent in July and rose 0.5 percent in June. In August, a 0.1-percent advance in the index for final demand services offset a 0.4-percent decrease in prices for final demand goods. Full text: (

HTML

) (

PDF

)
September 01, 2016

Productivity decreased 0.6 percent in the nonfarm business sector in the second quarter of 2016; unit labor costs increased 4.3 percent (seasonally adjusted annual rates). In manufacturing, productivity decreased 0.4 percent and unit labor costs increased 6.7 percent. Full text: (

HTML

) (

PDF

)
September 14, 2016

U.S. import prices declined 0.2 percent in August, after ticking up 0.1 percent in July. The August downturn was driven by lower fuel prices. Prices for U.S. exports decreased 0.8 percent in August following a 0.2-percent increase in July. Full text: (

HTML

) (

PDF

)
SCHEDULES OF NEWS RELEASES
ALL ECONOMIC NEWS RELEASES
ARCHIVES
Caution
Data in archived news releases may have been revised in subsequent releases. The latest data, including any revisions, may be obtained from the databases accessible on the

program homepages

.
EMPLOYMENT & UNEMPLOYMENT
Monthly
Below is an old post fro, Feb but it was not bad even then.






from Daily Kos Site
[1]
Trump has made the statement "The country is going to hell in a hand basket." Let's look at the figures? See those little red stumps on the upper graph? That's Bush's Job growth. One is negative. Obama's much better. It's not as good as Clinton's or even Reagan's (see the graph, Clinton blue) but Obama had a much worse economic crisis that he inherited.
From Fact Check.org
Summary
Since President Barack Obama first took office:
The economy has added nearly 8.4 million jobs — more than six times the number gained under George W. Bush.
The number of job openings doubled, to a record 5.7 million.
Nearly 15 million fewer people lack health insurance coverage.
Corporate profits are at record levels; stock prices have more than doubled.
However, median household income was down 3 percent as of 2014, and the official poverty rate was 1.6 percentage points higher.
The rate of home ownership has dropped to the lowest point in nearly half a century.
The federal debt owed to the public has more than doubled — up 107 percent

.[2]
The site lists unemployment ratevatv5.1%, Job openings up 180%, Business start ups +19%, business failimgs downm 27%
Even a conservative publication such as the Economist says that "the president's record is a lot better than the woes of America's economy suggests." The article points out that Obama faced the most grim economic conditions since 1933, After detailing failure in comic growth and housing market for most of Obama's two terms only picking up late in second term the articles finds all economic recoveries are slow. This a far cry from hell in a hand basket. Since the article is not lauding him as stupendous or berating him for causing every sill since the great depression, it's probably a fairly objective appraisal.
[3]
Sources
all sources accessed 2/26/16
[1] Jon Perr, "Obama Has Created Six Times As Many Jobs As Bush,"
Daily Kos Blog,
July 6, 2015,
URL:
http://www.dailykos.com/story/2015/6/7/1391360/-Obama-has-created-six-times-as-many-jobs-as-Bush
[2]
Brooks Jackson
, "Obama's Numbers (October, 2015),"
Fact check .org,
Posted on October 6, 2015 , blog URL
http://www.factcheck.org/2015/10/obamas-numbers-october-2015-update/
Trump's statement was that same month.
[3] Editor, "End of Term Report," The
Economist,
Sep 2012, online URL:
http://www.economist.com/node/21561909